How to Set Up Multi-Factor Authentication
Add an additional layer of security to your account!

|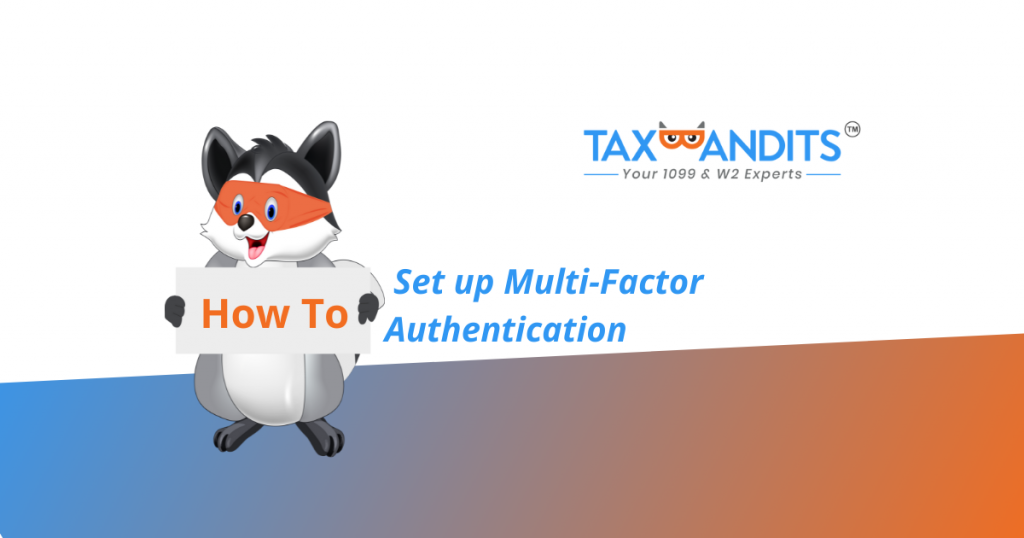 Extra security on your information is always a good thing. TaxBandits has recently released the ability to add Multi-Factor Authentication to your account.
To set up your Multi-Factor Authentication you can follow these steps.
Once you've signed in, click the orange square in the upper right corner:
Select "Settings":
Click "Two Factor Authentication":
Install one of the authenticator apps on your mobile device.
Once you have downloaded one of the apps, scan the QR code provided on TaxBandits:
If you are not able to scan the code, add the account details provided next to the QR code to the app.
Enter the code provided on the app:
Click "Enable Two-Factor Authentication
Each time you sign in to your TaxBandits account, you will be prompted to enter a 6 digit code from the app you downloaded.
The code will change every time you log in for extra security.
Want to see steps for other business types, forms, or features? Comment below and we'll make your request a future blog!
Ready to create your free TaxBandits account and get started?