Happy Thanksgiving From ExpressTaxFilings
|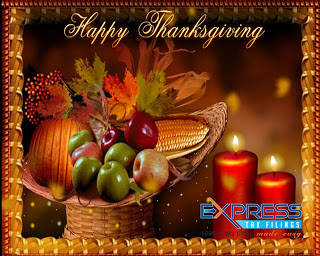 ExpressTaxFilings would like to express how grateful we are for our customers. We would like to wish you a very Happy Thanksgiving.
Our office will be open during regular business hours of 8am – 3pm on Wednesday, November 27, 2013 with live chat and email support. We will be closed on Thanksgiving Day and on Friday November 29th, we will have email support only.


Wishing you a safe and Happy Thanksgiving. Thanks again for choosing ExpressTaxFilings
for your W-2 and Form 1099 filings.