The Colonial Pipeline Shutdown May Impact Your Business Operations
How your business can be proactive.

|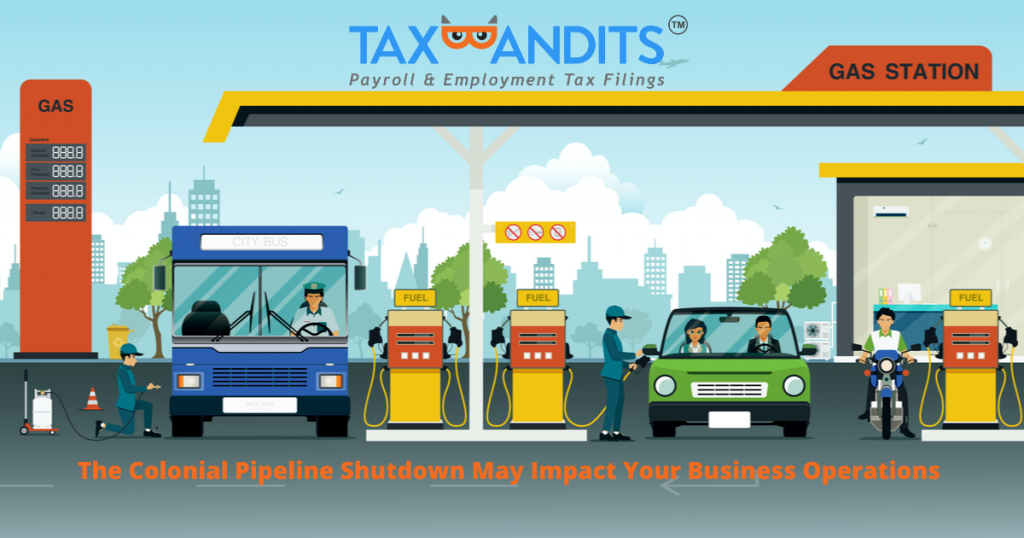 You may have noticed skyrocketing gas prices and impossibly long lines at the pump over the past week. You may have driven by multiple gas stations with no gas supply whatsoever.
This has caused stress and panic for many on a personal level. However, businesses are beginning to wonder how long this situation will last and if it could have costly consequences for their operations. 
Here is what we know currently. Let's dive into the details of the situation and what your business can expect based on what the experts are reporting. 
What is the Colonial Pipeline situation?
On Friday, May 7, the Colonial Pipeline, one of the largest suppliers of gas to the United States was placed under attack by cyberterrorists. Using ransomware they were able to shut down operations completely, in turn they demanded a ransom in exchange for restoring the pipeline's functionality. 
Over the last week the pipeline was in fact returned to normal operations, however some damage to the gas supply was already done. In turn, distribution of gas to the east coast was slowed and shortages in several states have been the result. 
Which States have been affected?
While much of the east coast has felt this to some extent, the following states have been affected heavily by the shortage. 
North Carolina
South Carolina
Virginia
Tennessee
Washington DC
Maryland
Florida
Currently the governors of Virginia, Florida, and North Carolina have declared a state of emergency. 
What does this mean for gas supply and prices?
As the supply remains too low to meet the demand, we will inevitably see higher prices at the pump. The supply is also at such a low due to panic buying. With many Americans racing to the pumps and stocking up on gas, the supply is diminishing further. 
According to De Haan, the authority on petroleum analysis at GasBuddy.com, the shortage should no longer be an issue for Americans by Memorial Day. 
How will businesses be affected by the gas shortage?
Many businesses are in some way dependent on the gas supply. Whether you are receiving shipments of merchandise or supplies, a transportation company scheduling shipments, or a construction or landscaping company that needs fuel to perform your clients services, you will feel some form of effect. Businesses either operating out of these states or receiving shipments from these states may feel it the most. 
This can mean higher prices, delayed shipments, and rearranging services for clients. 
Tips for your business
There are some ways that businesses can be proactive about this situation. First and foremost, be sure to be transparent about the situation with your customers and clients. They are feeling the effects of this shortage as well so they will most likely expect delayed stock or a rescheduling of their regular landscaping services. 
Another way that businesses can help each other during this shortage is by only purchasing the amount of gas needed for regular operations, stocking up and panicking will only worsen the situation. 
While the TaxBandits team can't ease the stress at the pumps, we are here to provide you with the updates that can help your business! 
Don't forget, we can help you with your IRS Tax Filing needs! This includes Forms 1099, W-2, and 941 to name a few. We even offer correction forms!