What is the Form W-9 and How Do You File it?
Start requesting your W-9s for FREE!

|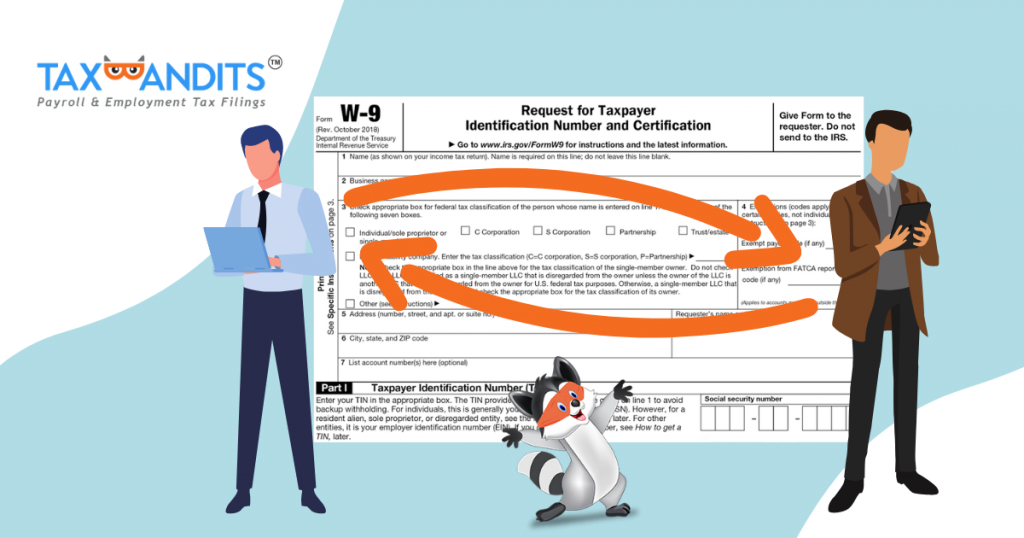 You may have heard that you can request W-9s for FREE with TaxBandits! There's still two more weeks left in November, so don't let your Thanksgiving shopping list distract you from this special offer!

If you have any questions about the purpose of the W-9 or the process for requesting this form, we are here to answer all of your questions!

What is the Form W-9?
This Form W-9 is officially titled the Request for Taxpayer Identification Number and Certification. This form is not one that is ever submitted to the IRS. Rather, the IRS designed this form to simplify the process for business owners and individuals to request the TIN from other individuals, businesses, or financial institutions that they are doing business with. 

When should you request the Form W-9?
The W-9 is most commonly used when a business hires an independent contractor and pays them $600 or more for their work. When the end of the year comes around, the business should file a Form 1099-NEC with the IRS.
They will also need to distribute a copy of the Form 1099-NEC to the independent contractor. In turn, the independent contractor will need this form to report their income to the IRS on their own federal income tax return.
As you may guess, not having the TIN on file for the independent contractors that you have worked with throughout the tax creates a domino effect. If you are unable to accurately file your Form 1099-NEC, your independent contractors will also be unable to accurately report their income.
So, how do we prevent this? By requesting the Form W-9. You send the form to the independent contractor, they complete and sign this and then mail it back for you to keep on file. 

How to Request W-9s
At TaxBandits, we realized that this process is outdated. So, we eliminated the snail mail, and dare we say it, the ancient fax machine! Now you can electronically request this and your independent contractor can complete and sign this form electronically. You will be notified by email when your recipient has completed and e-signed the form.

Check out this video for a complete guide to requesting your W-9s!
Remember, November will be over before you know it, so sign up and get started today!