How To Make A Difference on Giving Tuesday 2018
|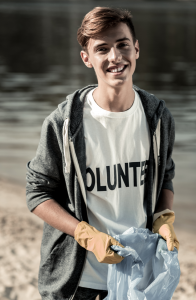 We hope you had a wonderful Thanksgiving holiday, complete with seeing your friends and family to enjoy a warm meal together. Along with turkey day came Black Friday, Small Business Saturday, and Cyber Monday.
These huge retail days often kick off holiday spending with a major retail boom as people find great deals for themselves and start to think about what gifts to give their loved ones.
However, Giving Tuesday 2018 is here to remind us that it's a great time to help those in need.
You may be wondering what are the best ways to give back or when is Giving Tuesday 2018? Here are a few ways of how to make a difference on Giving Tuesday 2018.
How To Make A Difference on Giving Tuesday 2018
Giving Tuesday falls on Tuesday after Thanksgiving in order to kick off the charitable season. It's known as the 'Cyber Monday for charities' as it promotes giving and helping those in need.
Even though Giving Tuesday was recently founded in 2012 by the 92nd Street Y and United Nations Foundation, it has already grown to be an extremely popular day, and has even been referenced in the White House official blog.
Many large organizations like Microsoft, Skype Unicef, and more have partnered with Giving Tuesday in order to promote giving back and it's had an extremely positive reception thus far. In fact, in 2016, Giving Tuesday broke a worldwide record with $168 million made in donations. Let's join together to top that number in 2018!
Ways To Support Your Community
While online donations are always appreciated there are also ways to be more involved with your community. For example, you can donate blood to the red cross, to help someone in need. You can also donate your time by volunteering at a local soup kitchen.
You can join community events by going to fundraisers or even sign up for a 5K with a good cause. Also, you can head to the local animal shelter to clean cages, take pets for walks, help feed everyone, and more. You can also donate food, blankets, towels, litter, cleaning supplies, and more. 
No matter how you choose to donate, we thank you for taking the time and resources to help others in need. Be sure to let your voice be heard and encourage others to donate and be involved by using the #GivingTuesday on all forms of social media.
Stay Tax Compliant Using TaxBandits
In order to help charities and nonprofit organizations maintain their tax exempt status so they can legally ask for donations and continue fighting for their cause, TaxBandits has made it incredibly easy to e-file their taxes.
Every nonprofit organization is required to file Form 990 on an annual basis. The purpose of filing this return is so organizations can make sure that nonprofits aren't abusing their tax exempt status. It's also used by the IRS to make the organization's financial information available to the public.
With TaxBandits, organizations can quickly e-file Form 990, Form 990-N (e-Postcard), Form 990-EZ, and Form 990-PF in a snap! All they have to do is follow the interview style e-filing process to complete their form and transmit it directly to the IRS. Plus, TaxBandits' US-based support team is always standing by to help.
Happy Giving Tuesday 2018
Remember to take the time to celebrate this holiday season with your loved ones. Get everyone on your list the perfect gift and even treat yourself to something special. However, also remember to celebrate Giving Tuesday 2018 by donating resources and time to those in need.