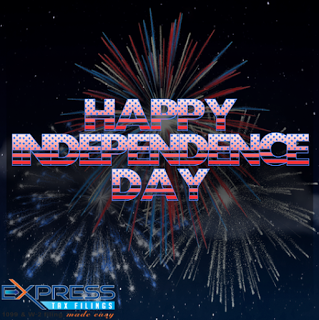 It's the Fourth, it's the Fourth, it's the Fourth of July!!!
Cookouts, parties, and fireworks, oh my!
Cheesy, we know. But anyway…
We, at ExpressTaxFilings, wish you and yours a very safe and happy Independence Day. Taxes are probably the furthest from your mind right now, but there's no such thing as being too prepared for the next tax season. So, along with celebrating our Nation's freedom from Great Britain, a little history for you there *wink*, celebrate just how stress free your upcoming tax season can be with ExpressTaxFilings.
The entire process to fill and transmit your Form 1099 is made quite simple.Just follow the five steps to e-file and you'll understand why a celebration is in order.








#1 – Create Your ExpressTaxFilings Account
Creating your account is completely free and you'll only need to enter the following basic information:
Email Address
Password
Contact Name
Phone Number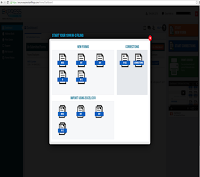 #2 – Choose Your 1099 Form
ExpressTaxFilings supports four forms in the 1099 series:
Form 1099-MISC
Form 1099-INT
Form 1099-DIV
Form 1099-R
#3 – Enter Employer and Recipient Information
After you choose your appropriate form, you can then enter the employer and recipient information. If you need to file for multiple recipients, and you have each of their information saved in an Excel format, you can you import the information by using our Bulk Upload feature. Keep in mind that if you have 250 or more recipients to file for, then you are required by the IRS to file electronically.
#4 – Decide How You Want To Send It
ExpressTaxFilings also supports a couple of ways to send your 1099s to recipients. You can choose to automatically have them post mailed as soon as your forms are ready, or you can print and send them yourself only after transmitting.
With the automatic postal mail service, you won't have to worry about printer ink, stamps, envelopes, or anything like that. Yeah, it could be seen as "penny pinching," but every cent counts, right?



#5 – Transmit Your Form
Once everything has been completed, you'll be at the summary page. On this page you can view the form(s) you are transmitting and double check that everything is correct. Provide your credit card information and you can then click "Transmit," and just like that, you're done. Afterwards, you'll receive a notification and receipt through email.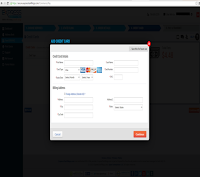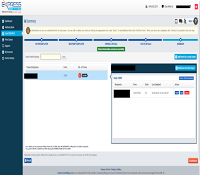 Quick and easy like a slice of pie… which may or may not be be at the cookout that you may or may not crash. Show Uncle Sam your home-grown patriotism by e-filing your tax return forms with ExpressTaxFilings. For assistance with e-filing any of our available tax forms, contact our support team of live professionals at our office located in Rock Hill, South Carolina. You can call (704) 839-2270 Monday through Friday from 9am to 6pm EST, email at support@expresstaxfilings.com, or live chat with us at www.expresstaxfilings.com.