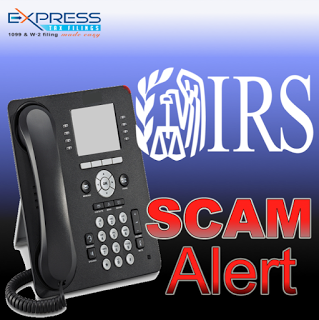 We, at ExpressTaxFilings, take pride in working closely with the IRS in order to provide you with a safe, secure, and accurate e-filing process that will save you time and money. So, when a scam report happens to come across our desks, we like to keep you, our valued clients and users, informed for your protection. The latest report comes from NBC Dallas-Fort Worth.
Last week, it was reported that North Texas senior citizens have been receiving threatening automated messages that claim to be from the IRS. According to the article, the message threatens with legal action and urges you to immediately call back. The report goes on to point out subtle differences that contradict any authenticity from the actual IRS. Along with people from Texas, an investigation showed that others from Florida to Washington State, and to Pennsylvania, have gotten similar phone calls.
The full article can be read here: Fake IRS Calls Trouble North Texans
Keep in mind that there are certain things the IRS does not do. And there are protocols set in place if you think you've been scammed by someone claiming to be the IRS:
The IRS won't ask you for detailed personal and financial information like PIN numbers, passwords, or similar secret access information for credit card, bank, or other financial accounts.
The IRS will not initiate communications with you through email or send a message about your tax account.
The address of the official IRS website is http://www.irs.gov. Do not be confused or misled by sites claiming to be the IRS but ending in .com, .net, .org or other designations instead of .gov.
You can contact the IRS at 1-800-829-1040 to determine if the IRS has a legitimate need to contact you and to report any bogus correspondence.
You can also find what to do if you've been victimized by scams at http://www.irs.gov, keyword "phishing."
As always, you can safely and securely e-file your tax returns with ExpressTaxFilings. Our services are authorized by the IRS as listed HERE. Our site is encrypted, McAfee secure certified, and protected by Secure Sockets Layer (SSL). Your information goes directly to the IRS and no one else.
For any assistance with e-filing your W-2 and 1099 with ExpressTaxFilings, contact our support team of live professionals at our office located in Rock Hill, South Carolina. You can call (704) 839-2270 Monday through Friday from 9am to 6pm EST, email at support@expresstaxfilings.com, or live chat with us at www.expresstaxfilings.com.