How To File A Tax Extension 2019
|
Guess what?! Tax Day 2019 is Monday, April 15, 2019, which is right around the corner. If you or someone you know needs more time to file their income tax return for 2018 earnings, we have the perfect solution to their Tax Day 2019 dilemma – IRS Extension Form 4868.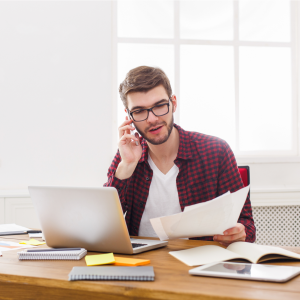 Here is what you need to know about Form 4868 and how you can apply for a tax extension on the last day to do taxes and receive an additional six months to file your annual income tax return.
Which Tax Extension Form Should I File?
Do you need more time to file your personal taxes?! IRS Extension Form 4868, Application for Automatic Extension of Time To File U.S. Individual Income Tax Return, is used by individual or joint taxpayers to receive an automatic tax extension of up to 6 months to file their personal income tax return.
Due on April 15th, 2019, Form 4868 is used by most filers to extend the time for filing the following tax forms:
Form 1040, Form 1040A, Form 1040-EZ, Form 1040NR, Form 1040NR-EZ, Form 1040-PR or 1040-SS.
How To File A Tax Extension 2019
Applying for an income tax extension is quick and easy, especially with the simplified TaxBandits filing process. The extension filing process only takes a few minutes. Here's what you need to do to apply for a tax extension:
Create or log in to your free account.

Select the tax extension type you would like to apply for (individual or joint filing).

Enter the Primary Taxpayer Information such as the Name, SSN, and address.

If you don't owe any taxes simply proceed to the next step. Otherwise, provide the following information:

Total tax liability amount

Total payments you have made throughout the year

Balance due to the IRS

The amount you will pay to the IRS

Review your Form Summary & check for any errors.

Pay for your form and transmit it to the IRS.
Easy, right? In just minutes you can apply for a tax extension and get 6 more months to file your personal taxes. That means your new filing date is October 15th, 2019.
The clock is ticking… Do NOT waste another minute. Head over to TaxBandits and let us help you be successful on Tax Day 2019. Filing an extension with our service is extremely easy and can be completed in a matter of minutes.
Need more time to file a tax return for your business or nonprofit organization? No worries. TaxBandits also offers three other tax extension forms that are just as easy to complete. Click here for more info on how to apply for a tax extension.
3,966 total views, 2 views today