How To Deal with Errors on Form W-2
Correcting errors on Form W-2 is simple!

|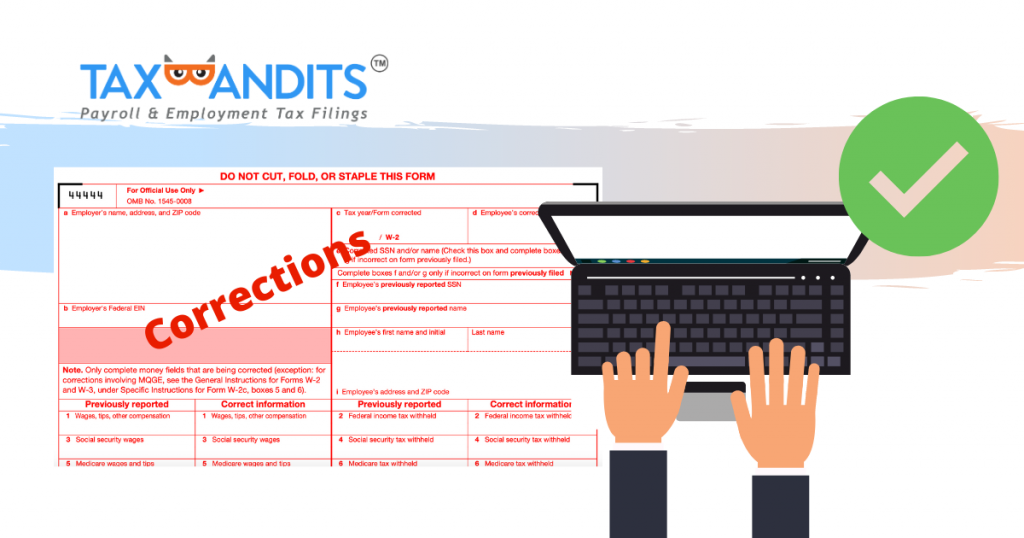 It is such a great feeling of accomplishment when you finally complete and submit all your employees' W-2s and transmit them to the IRS. You breathe a sigh of relief and get ready to draw a huge check mark on your to-do list…then you see it.

An error on one or more of your employees' W-2 and that sinking feeling sets in. Don't panic, and don't feel defeated! Fixing these issues is easier than you think, and quicker too.

This is a quick and easy guide to understanding and completing Form W-2c.

What is Form W-2c?
Form W-2c is a corrections form that is designed to amend certain mistakes that you have made in your W-2 Form.
What is the deadline for correcting Forms W-2
This form itself has no deadline but the sooner you submit it the better. In other words, as soon as you notice a mistake, you must file a correction. This form must be transmitted to the SSA and you must send the amended form to the employee.
What errors must be corrected on Form W-2?
If you notice the following type of errors on Form W-2, you should amend the information using Form W-2c:
You listed the incorrect tax year
You entered employee names incorrectly
You entered employee SSN incorrectly
You entered incorrect wage or tip information
You entered incorrect Social Security withholding
You entered the incorrect amount of federal income taxes withheld.
You entered incorrect dependent care benefits information. 
You need to void a W-2 that shouldn't have been filed for this employee. 
How to file Form W2-c
If you have filed your Form W-2 with TaxBandits, amending your return is quick and easy. Simply follow these quick instructions:
Enter your federal correction details.
Enter your state correction details.
Review your Form W-2c.
Choose the services that you want, select postal mailing and we will mail your employee an amended return or you can provide them with online access to their amended form.
Transmit your Form W-2c.
Download employee copies
For more information on how to file Form W-2c, check out this video!

Start filing your Form W-2c today with TaxBandits!