Introducing Form 1099-S!
|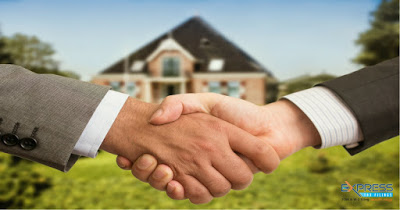 We told you last time there'd be even more e-filing options at ExpressTaxFilings, and now we're here with our latest addition: Form 1099-S!
Form 1099-S, Proceeds From Real Estate Transactions, is an IRS information return used to report, well, all the information regarding the sale or exchange of real estate. And, now, you can e-file it quickly, easily, and securely with ExpressTaxFilings, right from your account!
To get a little more into exactly what is reported on Form 1099-S, let's take a look at who files it. Typically, if you oversaw transactions of the exchange of
-Improved or unimproved land (including air space),
-Residential, commercial, and industrial buildings, or any other inherently permanent structures,
-Condominium unit(s), including appurtenant fixtures, common elements, and land,
-Cooperative housing cooperation stock, or
-Any non-contingent interest in standing timber,
for money, indebtedness, property, or services, you'll need to report those details on Form 1099-S.
And since Form 1099-S follows the same pricing as our other e-filing products, you'll be able to get your IRS filing done for a fraction of the cost than if you'd taken it to a CPA or other tax preparer!
Plus, you've always got access to our all-star support team. We're available Monday through Friday, 9:00 a.m. to 6:00 p.m. EST, by phone (704-684-4751) and live chat. We also provide 24/7 customer support at
support@ExpressTaxFilings.com
to make sure you always get the answers you need!