Should You Issue Form 1099 or W-2?
|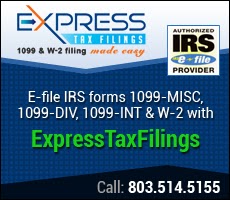 January 31st is the deadline for issuing Forms 1099 and W-2s. So how do employers know if they are required to issue a Form 1099 or Form W-2? The simple answer is if you have employees and have withheld taxes, you would issue a W-2. For independent contractors who were paid $600 or more and no taxes withheld, you would issue a Form 1099.
ExpressTaxFilings is an authorized IRS E-File provider and while we do not give tax advice, we do want to make our customers aware of common questions that arise during tax season. Please contact a tax professional for tax advice and questions pertaining to tax laws with regards to the difference between Forms 1099 and W-2s.