This Is the Secret to Filing Your 4th Quarter 941 Early
|
There's a flurry of activity going on this time of year, especially when it comes to impending deadlines. It's easy for your year-end tax deadlines to get buried in the last-minute gift shuffle, and even easier for your 4th quarter 941 deadline to get lost among the additional year-end due dates. So, speaking of last-minute gifts, we have one for you–– TaxBandits has just opened our 4th quarter 941 filing period!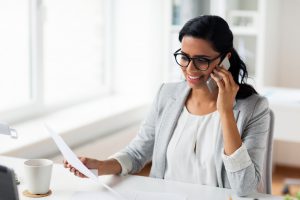 Form 941 2019 Filing Is Open
If you have all of your information available, you can get your 4th quarter 941 off your desk now. Free yourself up to focus on everything extra that shares the January 31, 2020 deadline: Form 940, Form 944, and your 1099/W-2s.
The quarterly tax is cyclical; you don't get to waive it to deal with the avalanche of additional deadlines, so we wanted to let you guys shovel your final Form 941 2019 out of the way while you could.
What's Included In 4th Quarter 941 Filing?
TaxBandits is offering IRS-authorized e-filing for Form 941, Form 941-PR, and Form 941-SS as part of our series for Form 941 2019.
IRS Form 941
Is used to report employment taxes: withheld federal income tax, social security tax, and Medicare tax from each employee. It is also used to calculate the employer portion of Social Security and Medicare tax.
941-PR
Is to report quarterly employment taxes in Puerto Rico.
941-SS
Is used to report social security and Medicare taxes for employees located in Guam, American Samoa, the Commonwealth of the Northern Mariana Islands, and the U.S. Virgin Islands.

How to Handle Your First Form 941 2019
If your business began after Halloween (the Q3 Form 941 deadline was October 31st), it's possible that the 4th quarter 941 deadline is your very first 941 deadline. Here's a brief primer on what you'll need to do.
Have the following business information handy:
Employer details (name, EIN, address)

Number of employees

Medicare and Social Security Info

IRS deposit

Tax liability

Signing authority information

Online Signature PIN or 8453-EMP
If you're e-filing through your free TaxBandits account, all you have to do next is click the "941 Form" option and follow the interview-style prompts before transmitting your 4th quarter 941 directly to the IRS.