Prepare Your Business For Today's Important IRS Deadline
|
A new week has begun, and the first IRS deadline of April is officially here! If you're like me, the "Monday Struggle" of bouncing back from an enjoyable weekend can be so real.
With 1099 and ACA Forms being due by tonight's IRS deadline, you don't have much time to waste. TaxBandits has the best solution preparing your business for today's important IRS deadline.
Prepared for today's IRS deadline?
The clock is ticking so let's get to it! Employers and business owners must file various tax forms each year before the IRS deadline to stay in compliance with the IRS.
For those of you who must file a 1099 Form or ACA Forms (Form 1095-B and 1095-C), you have until midnight [yes, midnight…as in tonight] to get those filed and transmitted to the IRS.
Before you go into a full-blown panic attack, let's briefly review the purpose of each form, how you can meet the IRS deadline and even the option of filing a tax extension.
Tax Forms Due Today, April 2nd
Form 1099 Series IRS Due Date
TaxBandits supports 1099 Form filings for several types, including: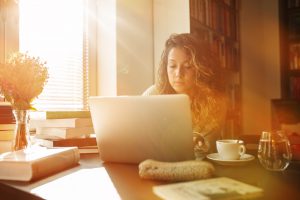 Form 1099-MISC, 

Form 1099-INT, 

Form 1099-DIV, 

Form 1099-R, 

Form 1099-S, and 

Form 1099-B.
For detailed information on each 1099 form, click here. Form 1099 must be e-filed with the IRS by today, April 2, 2018. 
Form 1095-B IRS Due Date
A 1095-B Form is an ACA form that is typically used by insurance providers, including insurance companies, self-insured employers, employers with fewer than 50 full-time employees, and other agencies that provide health insurance coverage to report specific information regarding minimum essential health insurance coverage to the IRS and individuals. Form 1095-B must be e-filed with the IRS by today, April 2, 2018. 
Form 1095-C
Form 1095-C is an additional ACA form which serves as the annual statement that applicable large employers (ALEs) use to report insurance offered to its large number of full-time employees to the IRS. Form 1095-C must be e-filed with the IRS by today, April 2, 2018. 
The Form 1099 & ACA Form IRS Deadline is today, April 2nd.
Start out this week with a victory and meet the April 2nd IRS deadline when you file with TaxBandits. Luckily, you are in a "win-win" situation for this championship because both options are beneficial.
File Your Forms Today By Midnight
You still have time to file your 1099 form & ACA forms by today's deadline! The simplified filing process of TaxBandits makes it possible to complete each tax form quickly and easily. Form 1095-B, Form 1095-C, and Form 1099 must be e-filed with the IRS by today, April 2, 2018. 
Gather your tax-related information, create or log in to your free TaxBandits account to get started, and you'll be wiping your hands clean of IRS penalties in no time.
Get an Extra 30-days to File with Form 8809
If you have a hectic day ahead and know that you won't have enough time to file here's a solution:  
Apply for a 30-day tax extension with TaxBandits for additional time to file.
Complete tax extension Form 8809 by the original deadline [April 2nd] and within minutes you will be approved and can take your time filling out your tax form(s).
Don't wait to file your Form 1099 & ACA Forms. Create a free account with TaxBandits to keep your business tax compliant. Click here to sign-up for a free account. 
1,423 total views, 1 views today