What are the Updates to Form 1099-MISC for Tax Year 2021?
Form 1099-MISC will look a bit different for 2021!

|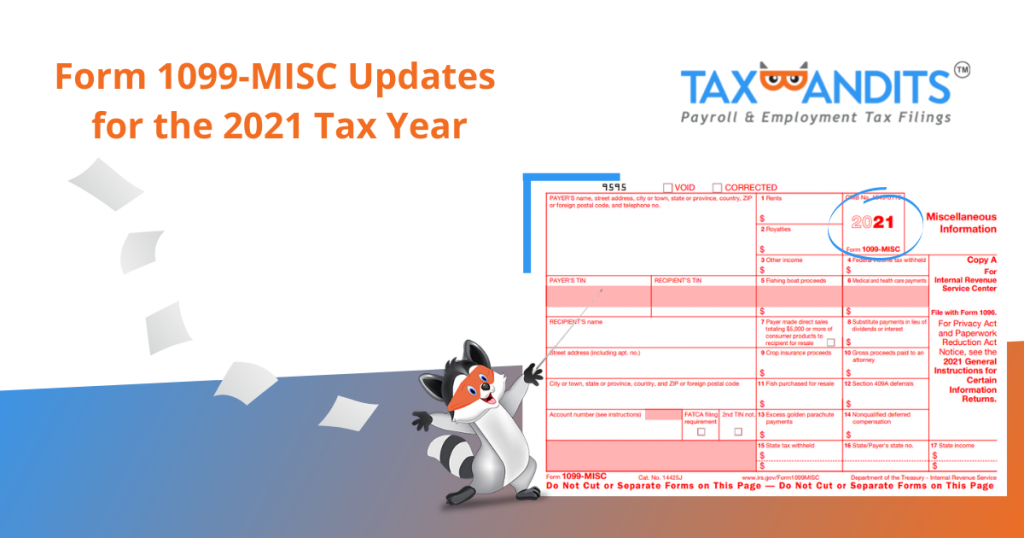 Since the tax year 2019, our relationship with Form 1099-MISC has changed pretty dramatically. You could say it's been an emotional roller coaster. Let's recap.

In the tax year 2019 and before, all non-employee compensation was reported on Form 1099-MISC, Box 7. If you were using Form 1099-MISC to report non-employee compensation, the deadline was on January 31, if not it was later in March. This was confusing.

For the tax year 2020, the IRS decided to shake things up and reduce this confusion by reintroducing Form 1099-NEC for the sole purpose of reporting non-employee compensation.

Fast forward to the tax year 2021, Form 1099-MISC has been updated. Keep reading to find out where we stand with Form 1099-MISC in the upcoming tax season.

Updates to Form 1099-MISC for 2021
There are a few updates to Form 1099-MISC for the 2021 tax year that all business owners and tax professionals should be aware of. The most notable change is Form 1099-MISC's new name. The Form 1099-MISC title is no longer Miscellaneous Income, it is now used to report, Miscellaneous Information.
Another notable change comes in Box 7. Box 7 (formerly where businesses reported non-employee income) is now renamed: Payer made direct sales totaling $5,000 or more of consumer products to the recipient for resale. Filers can report direct sales of $5,000 or more by checking this box.
Box 11 has also been updated. In Box 11, payers should report Fish Purchased for Resale. This includes any reporting under section 6050R. According to the IRS instructions, payments of $600 or more to any individual in the business of catching fish should be reported here.
Potential Changes to E-filing Requirements
There may be some changes to the e-filing requirements under the TaxPayers First Act of 2019.
The IRS proposed a new restriction on the number of forms that businesses can paper-file each year. Under this proposal, the current limit of 250 forms would be reduced to just 100, and in later tax years, just 10 paper forms would be allowed.
Although this proposal has not been finalized by the IRS yet, there is still a chance that it could affect your 2021 filing. Stay tuned for more information on this topic.
Easily E-file all your Forms 1099-MISC with TaxBandits
TaxBandits updates its secure e-filing process to accommodate all the IRS changes of Form 1099-NEC for the 2021 Tax year. In addition, we offer you a complete compliance solution! You can file Form 1099-NEC with the IRS, fulfill your state filing requirements, and distribute your recipient copies all with TaxBandits.

When it comes to recipient copies, you can choose from postal mailing or online access options. TaxBandits is able to accommodate postal mailing at any volume, plus we validate your recipients' addresses against the USPS records to ensure that they are accurate before sending.

Are you ready to get started with TaxBandits for all of your filing needs? Don't forget to stock up on your prepaid credits for the upcoming tax season, this helps you save time and money!