What Business Owners Need to Know About the 94x Series
|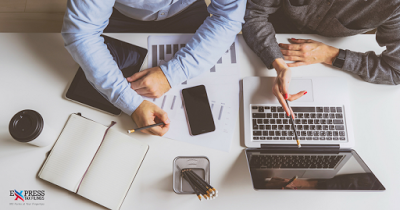 The second quarter filing deadline for Form 941 is Monday, July 31st! In previous blogs, we have discussed what the Employer's Quarterly Report is as well as how to prepare and e-file your form. Here we will look the different variations of Form 941. At ExpressTaxFilings take pride in being IRS-authorized to provide you with a safe, secure and efficient e-filing process that will save you both time and money.
Form 941, the Employer's Quarterly Federal Tax Return, is used to report employment taxes for wage-paying employers. Employers are responsible for withholding social security tax, federal income tax, and Medicare tax from each employee's' wages. The employer will use this form to calculate their portion of social security and Medicare tax.
The traditional 941 Form is used to report employment taxes within the United States. So what about US territories and alike?
Form 941-SS and 941-PR:
Form 941-SS is the US Territories Employer's Quarterly Federal Tax Return. Wage-paying employers in Guam, the Commonwealth of the Northern Mariana Islands, American Samoa and the US Virgin Islands must file. Same as the traditional Form 941 this form must be submitted by all businesses with employees in US territories quarterly. The only US Territory that will not file the Federal Form 941-SS is Puerto Rico, which has a separate report.
Form 941-PR is the Puerto Rican Employer's Quarterly Federal Tax Return that must be filed by business owners and operators paying wages. It follows the same deadlines at the traditional Quarterly Report. So those needing to file this form will also need to e-file Form 941-PR and 941-SS by July 31st.
Form 94x PIN:
The 94x PIN is an online signature provided by the IRS. It gives owners authorization to e-sign any forms in the 94x Series. If you do not possess a PIN for this quarter, it is not required. However, you will need to complete and e-sign Form 8453-EMP when filing 94x Series Forms.
When you choose to e-file with ExpressTaxFilings, we not only provide you with the option to e-file Form 8453-EMP along with your 941 Form but you can quickly apply for your Form 94x PIN for FREE! Having this PIN for future filing will simplify your federal tax filing process.
ExpressTaxFilings is an IRS-authorized integrated solution for generating and transmitting your IRS Forms. If you need to e-file any 94x Series Forms, ExpressTaxFilings provides you with a step-by-step interview style process with built-in audits to ensure error free filing. If you have any questions while filling, we offer phone, live chat, and email support in both English and Spanish for your convenience from our Rock Hill, SC location.