3 Reasons The TaxBandits Team is Grateful this Year!
Spoiler alert, our clients are reason #1!

|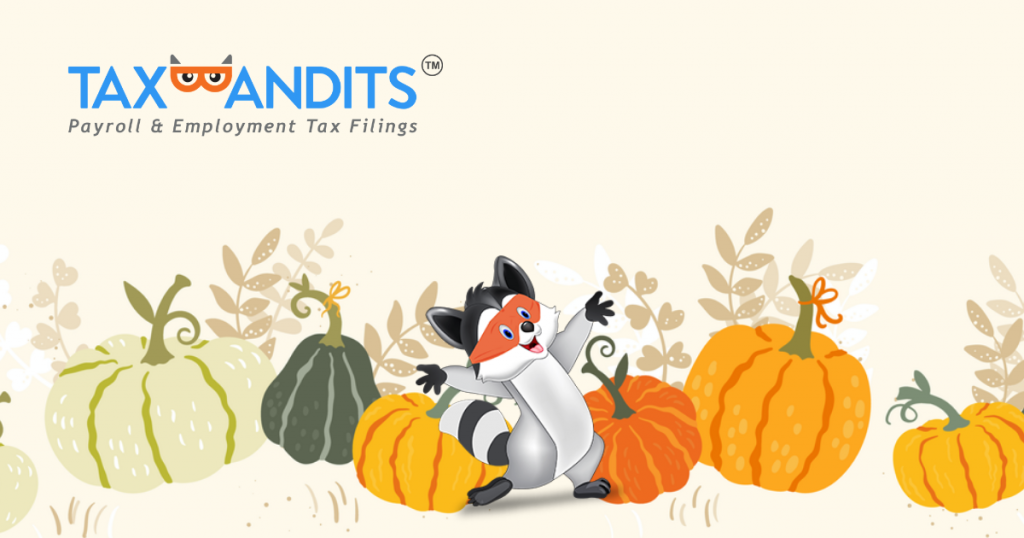 Thanksgiving is right around the corner, and here at TaxBandits we have so much to be grateful for. So, we thought we would take a break from taking taxes to count our many blessings! Don't worry, we love talking taxes and we'll be right back to it next week!

As a company that has been learning and growing for over a decade, it has been a long road. One full of successes and the occasional drawbacks. We are proud of the product and the team we have built together and the many clients who have been with us on this journey!

This has been a tough year for all of us especially business owners and nonprofit organizations, we are proud to serve such an amazing collection of clients!

Our Clients
That's right, we're talking about you!
As we have grown over the past decade so has our client base, we are thankful for our many loyal clients who have given us great reviews and referrals over the years, this has helped us to grow and widen the scope of TaxBandits. We have had the pleasure of growing with our clients!

We especially want to thank the many business owners and tax professionals that have stuck with us during the tough times, there is no way of sugar coating it, 2020 has been a challenging year for everyone. We are so appreciative and grateful for the businesses who have chosen to stick with us through thick and thin.

Our Team
TaxBandits just wouldn't be TaxBandits without our team! Our customer support team is full of wonderful and kind individuals who always go the extra mile to help our clients. Even when that meant moving our entire operations from our office to our home to keep everyone safe.

If you have ever called our support team for assistance while filing, you know this. If it wasn't for our dedicated team who devotes their time to developing, building, supporting, and marketing our application, we wouldn't be where we are today, we wouldn't be continuing to grow!

A Hopeful Future
Our team and our leaders are always looking towards the future. While 2020 has been a long, trying year, we are hopeful. We plan to finish the year strong and help your business do the same!
We know that we can work together to create a better future for our company, our clients, and ourselves. With careful consideration, safety, and innovation in mind the future can be a bright one.