A Form W2 Corrections Guide That Will Make Your Life Easier
|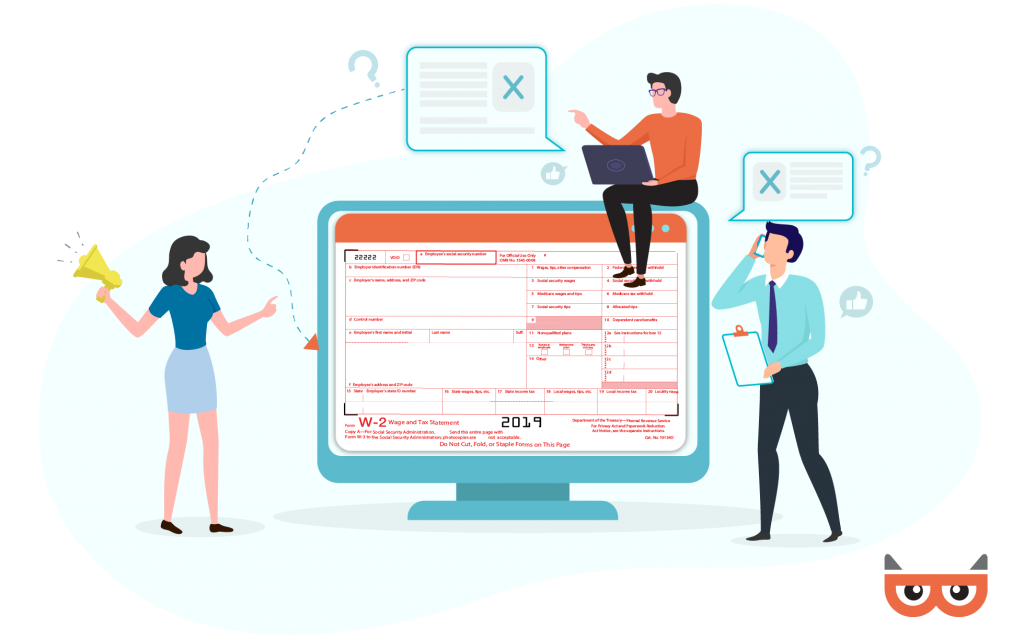 So, you may have noticed mistakes on some of your W-2's. Don't panic, you can correct these Forms easily by completing a Form W-2c for each of your incorrect forms. TaxBandits' interview style process makes this fast and painless for you! Here is a complete and foolproof guide to filing Form W-2c. 
Step 1: Fill in Employer details
First, you will need to enter your basic business details including…
Your Legal Name
Your EIN
Your Employer Type
Your Address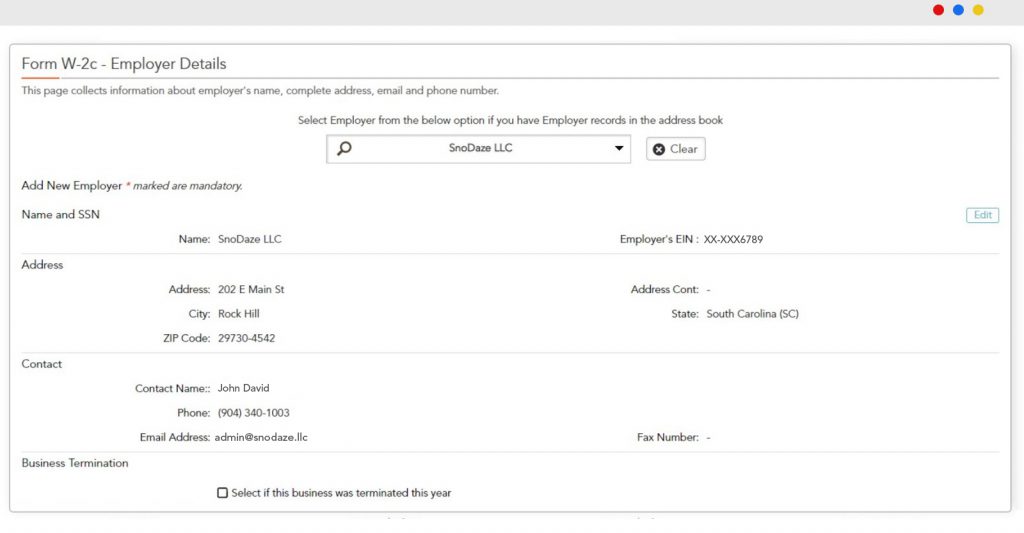 Step 2: Employee details
Next, you must provide your employee details. You will need to have the following information for your employees.
Name
SSN
Address
Contact information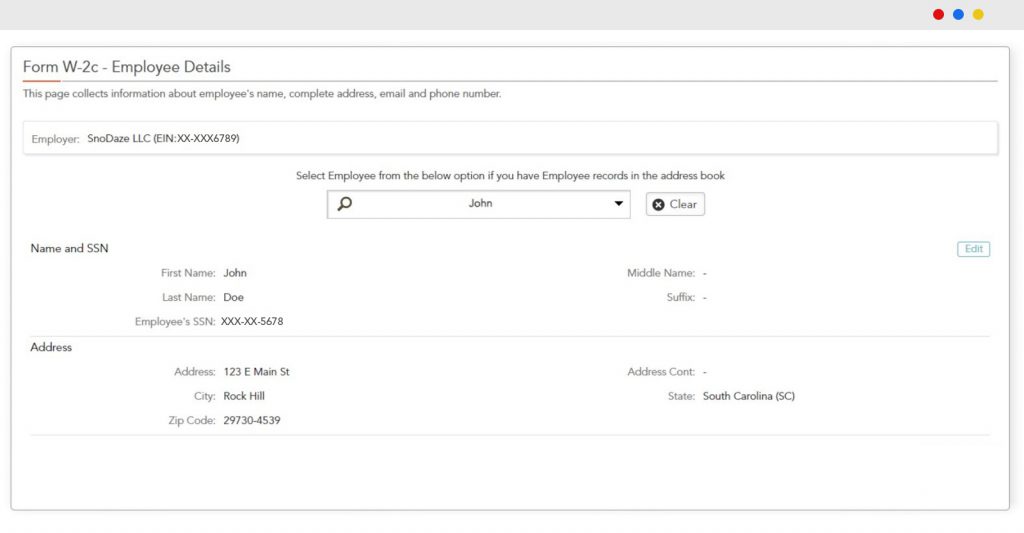 Step 3: Federal Corrections
This is the portion of the form where you will enter your correct federal details along with your previously reported information.
You can correct the amount of
The federal income of your employee
The federal taxes that you withheld
FICA details including the amount of social security and medicare taxes withheld.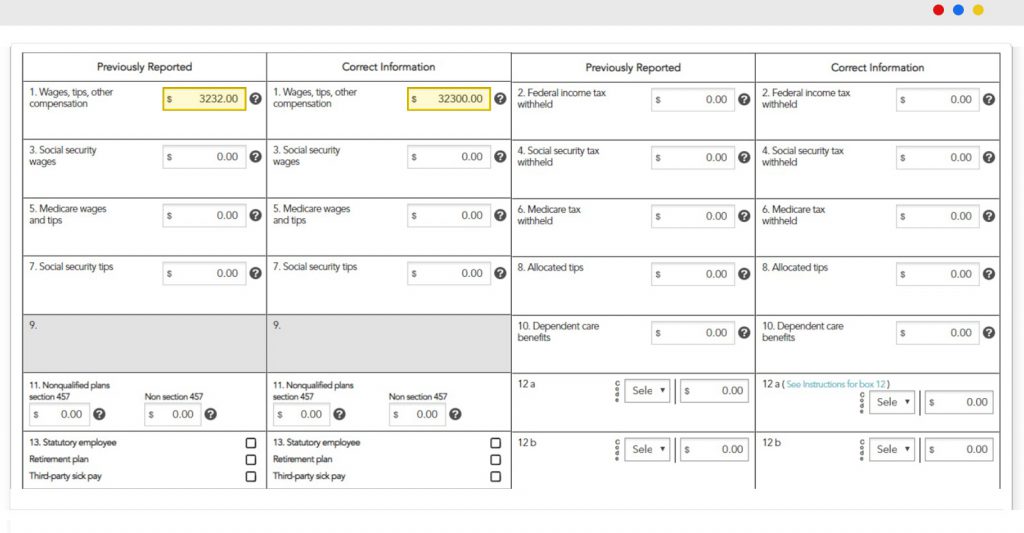 Step 4: State Corrections
In case, if you have any corrections for state/local information. You can correct state/local details along with your previously reported information.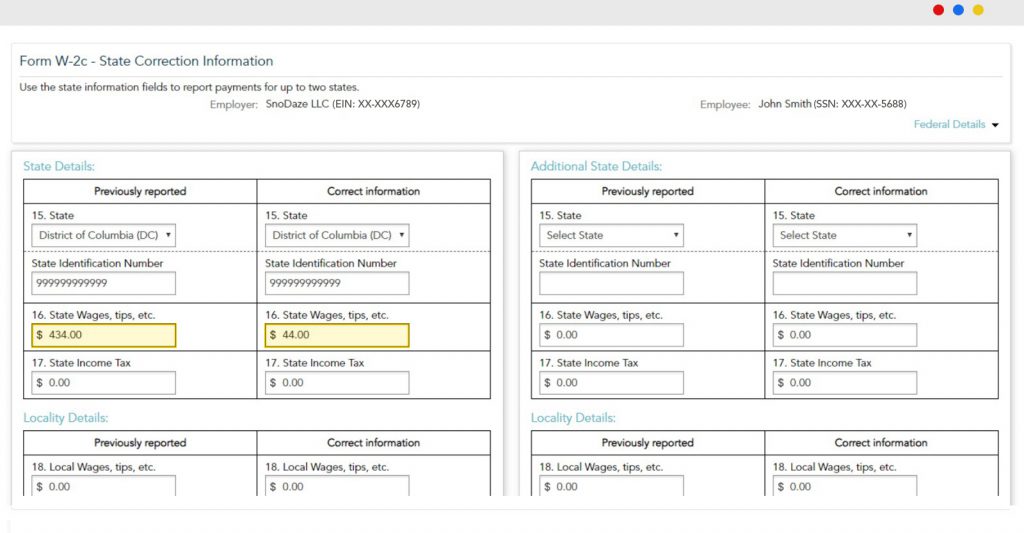 Step 5: Continue to Efile
Good job! The most difficult part of the process is behind you, and it wasn't even difficult! Now, if you have more W-2 Forms to correct, select the "Add New Form W2c" button and continue with the above steps or just select the "Continue To Checkout" button to complete your filing.
Step 6: Review Form W2c/W3c Summary
All that's left to do is review your Form W2c/W3c summary. Be sure that the information you have amended is correct.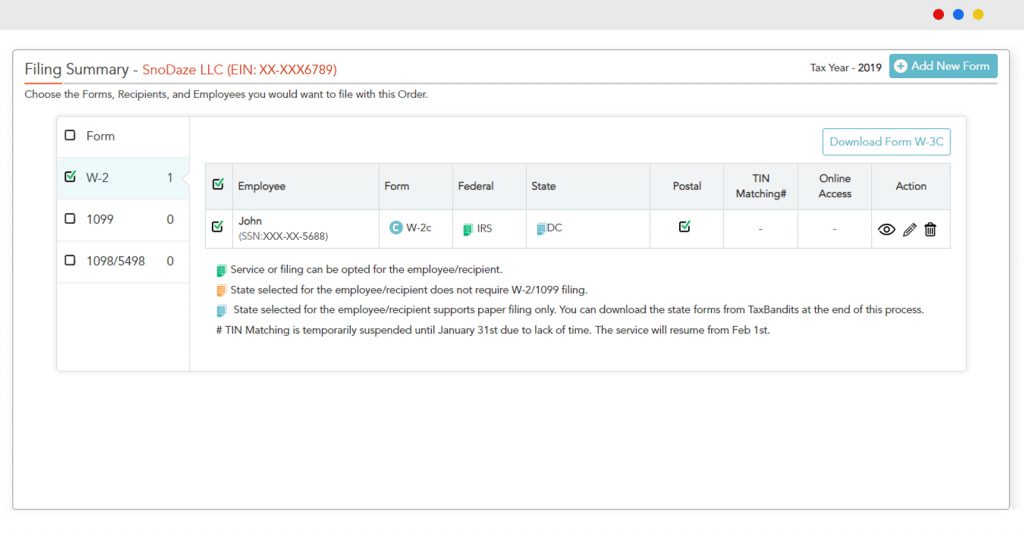 Step 7: Transmit your W2c to the SSA
Make sure that all of the new information you have amended is correct. When you have verified your Form W2-c, all that's left to do is transmit them to the SSA!
After you click the "Pay and Transmit" button, your forms will be transmitted to the SSA. You're done with filing your correction! See, that was easy and painless. If you need to print your forms either for your own records or to file them with your state, just click the "Go to Print Center" button!
Now that you've seen how easy this process was, create a FREE TaxBandits account and get started today!