How to Request W-4 Online using TaxBandits
Bring your business' W-4 process up to speed with TaxBandits!

|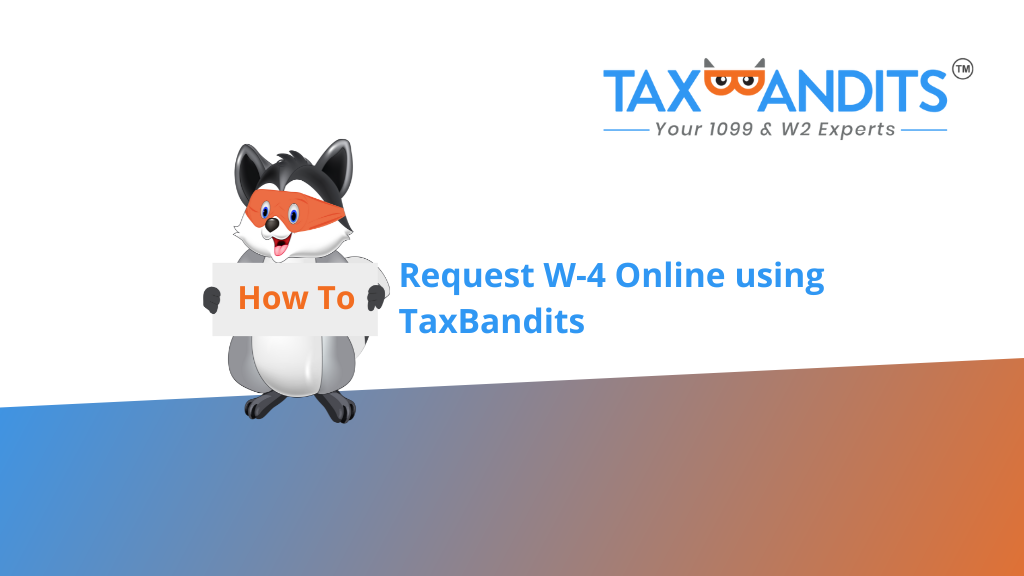 We are breaking down step by step how to easily request Form W-4 form with TaxBandits!
The instructions for requesting Form W-4 are based on the TaxBandits application and the IRS guidance, for complete IRS instructions on this form, click here.
Getting Started in your TaxBandits Account:
Once you've signed in to TaxBandits, select 'Start New' in the upper right corner:
Select 'Form':
Select 'W-4':
Enter the recipient's name and email address, and their first date of employment, then click 'Continue':
Select to pay per form or select the number of W-4 credits you would like to purchase, complete the purchase, and send your request:
The form will now show up as pending:
The recipient will be sent an email with a secure link to complete Form W-4. Once they have completed the form and selected to submit it, the form will show up in your account as complete.
You can then select to view or download the W-4:
As you can see this is a quick and simple process! Are you ready to get started? Click the button below to create your free TaxBandits account today.