How to Unlock your TaxBandits Account
A step-by-step guide to reset your password!

|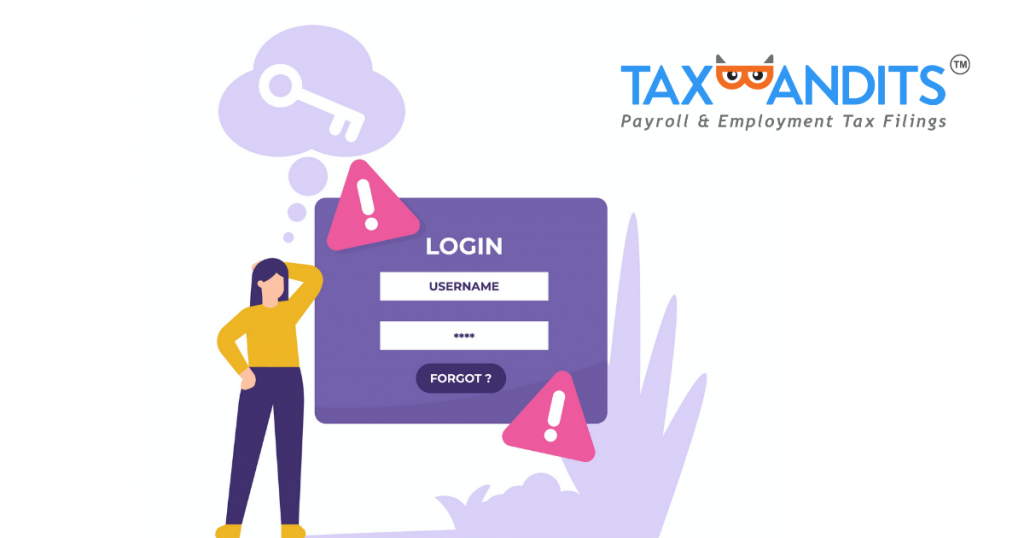 The tax season is in full swing and we understand that you are busy completing your year-end tax returns. Whether you are a small business owner or a tax professional, this is a crucial step to maintaining your IRS compliance.

Here at TaxBandits, we want your e-filing process to be as smooth and simple as possible! One of the most common questions that our support team has been getting lately is how to unlock an account.

We know how frustrating it can be to be locked out of your account, and due to our security measures, this can happen for a few reasons. Here is a guide to unlocking your account!

Reset your Password
If you are receiving an error message that your account has been locked or that you are using an invalid password, don't panic! Resetting your password is a simple process and you can get back to filing in minutes.

First, select Forgot Password, as seen below on the sign-in page.
You will now be prompted to enter the email address associated with your account. Then, check the box to assure us that you are not a robot. Then click submit. An email with a secure link to reset your password will be sent to this email address.

If you have not received an email within a few minutes, there is no need to fear. Simply check your spam/junk folder and refresh your inbox before proceeding. Once you resubmit a request to reset your password, the original link will go inactive.
If you re-submit your request numerous times, you will end up with several links and you may be unsure which is active. So, resist the temptation to keep clicking that orange Submit button!
Below is the email you will receive, simply follow the link to reset your password or click the orange button of the same title.
When resetting your password be sure to include the following:
8-12 characters
At least 1 lowercase letter
At least 1 uppercase letter
At least 1 number
At least 1 special character
Make sure the new passwords you have entered in each box match, you can do this by clicking the eye icon. Now you are good to go! Login to your account using your new password.
You can also check out this video for more information,
https://www.youtube.com/watch?v=dSp7jD1hcs0.
If you need additional assistance with your account, please contact our support team via call email, or live chat!
If you are ready to begin filing your year-end forms, get started today! February 1 will be here before you know it, so don't forget to stock up on prepaid credits!