Year-end E-filing Requirements for Iowa
Iowa requirements for filing your W-2s and 1099s

|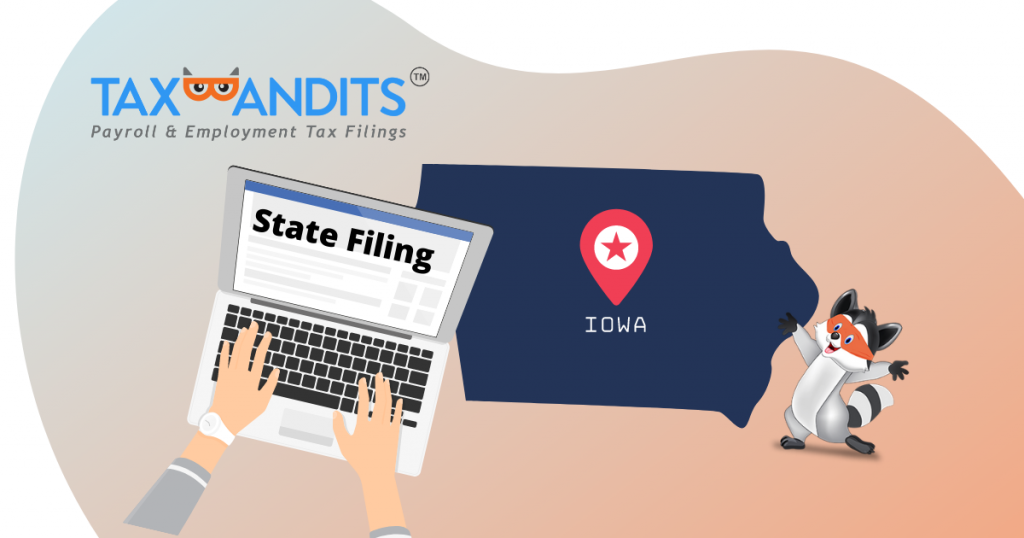 The new year is here and it's time to get serious about your year-end filing. You may understand and be fully prepared to file your Forms 1099 and W-2 with the IRS, but what about your state's e-filing requirements?
Today we're talking about Iowa, a state of rolling plains and cornfields.
Here are the requirements for filing your W-2s and 1099s with their state agency.
Does the W-2 need to be filed with Iowa?
Yes, the state of Iowa requires the filing of Form W-2  if there was state withholding. This form must be submitted by January 31, this year, because this falls on a weekend, the deadline is February 15, 2021. Remember, regardless of whether you are paper filing or filing electronically, you must adhere to this deadline. 
Do you need to file 1099s with the State of Iowa?
The state of Iowa requires state filing of all the 1099 forms that reflect state withholding. The following 1099's must be filed with the state: 
The deadline to file this form to report non-employee compensation is January 31, 2021. Again, this year the deadline falls on a weekend, so the state will expect your form on or before February 1, 2021. The deadline to file all other 1099 forms is March 31, 2021.
Is there a reconciliation form for the State of Iowa?
Yes, when filing Forms W2 online and 1099 with the State of Iowa, you will need to submit the Form 44-007 VSP. You will need to file this Withholding Annual VSP Report separately by February 15, 2021. 
Please note that electronic filing is the only method of filing that the State of Iowa accepts.
Ready to begin filing your Forms W-2 and 1099?
Did you know that TaxBandits helps you file Form 1099-NEC with the State of Iowa? We can handle your IRS filing, state filing, and easily distribute your recipient copies by mail! The same is true for the other 1099s you need to file.
As for the Form W2, we support the filing of this form with the SSA and your state. Get started with your year-end filing in your TaxBandits account today! Sign up for free to get started!