Your 1099 & Affordable Care Act Forms Are Due TODAY
|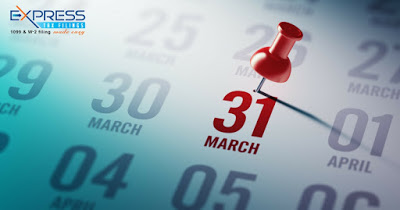 Business owners! Today's a BIG day!
Most 1099 Forms reporting 2016 tax year information are due with the IRS today, with the exception of the 1099-MISC Forms reporting nonemployee compensation, which were due this past January 31. AND your ACA 1094 and 1095 Forms are due with the IRS today!
Well, unless you're taking matters into your own hands and extending your deadline by 30 days by filing Form 8809, that is.
But if you're not (although, we definitely recommend it at this point), you have until 11:59 p.m. TONIGHT to make sure all these forms are completed and transmitted to the IRS. If you don't, you could incur some IRS late-filing penalties that are not pretty, to say the least.
ExpressTaxFilings can help you e-file your ACA and 1099 Forms, and we can even help start you off with an 8809 Form to get you some more time to get those other forms complete. All you have to do is sign up with your basic info, then log in, select the forms you'd like to e-file, and follow the step-by-step directions to transmittal! Everything's secure and we even have error checks built in to ensure your returns are free of any obvious errors before you transmit.
So since today's so busy, we won't take up much more of your time. Just be sure to let us know if you have any questions at any point of the e-filing process! We're here by phone (704-684-4751) and live chat Monday through Friday, 9:00 a.m. to 6:00 p.m. EST and provide 24/7 assistance through support@ExpressTaxFilings.com!