Avoid Penalties – File Your Form 1099-MISC On Time…Don't Mess With The IRS
|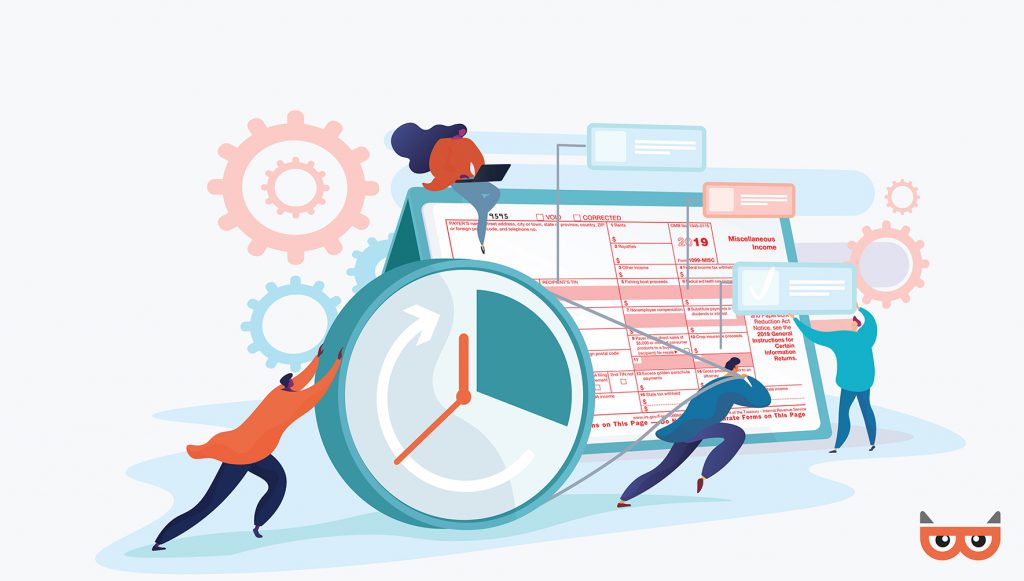 The January 31 Deadline is so close, have you filed your Form 1099-MISC yet?. Are you so far from completing your forms that you are considering just filing them late? Don't give up, there is still time, just not very much of it. Before you decide to file late and hope that the IRS doesn't notice…read this article!
What Will The IRS Penalize Me For?
The IRS is the ultimate perfectionist! They want all of your forms and none of your errors. While the greater offense is not filing, filing with errors will also come back to haunt you. Here are the reasons why the IRS will issue you a penalty…
You failed to file by the deadline.
You failed to include all the required information to complete your 1099 Forms.
You filed with incorrect information.
You filed with paper forms when you were required to e-file.
You reported an incorrect TIN.
You left out a TIN when you filed.
Your reports were too sloppy…the machine couldn't read them!
Are you paper filing? Did you forget to include your 1096 Form, this is a required transmittal form.
How Much Will These Penalties Cost Me?
If you're thinking, "Well, I'm running out of time, how much can the penalty be? I'll just pay it", you may want to rethink that idea. These penalties will keep growing and growing depending on how late you file.
Even if you file a few days after the deadline you will be charged for each late form…that's going to add up. The IRS recalculates its penalties based on inflation, aka the IRS raises the penalty amount each year.
Here are the penalty amounts that you could get stuck with…
If you file within thirty days after the deadline passes, you will be charged about $50 per return.
If you file in the time period between 31 days after the deadline and August 1, 2020, the penalty will double. You will now be penalized about $110 per form.
When you file your 1099-MISC later than August 1, 2020. The penalties are going to be exponentially higher, now you will be charged about $270 per return. 
If you intentionally disregard your filing requirements and never submit Form 1099-MISC you will be charged around $550 per return! Depending on the number of forms you have, this fee can be colossal! 
TaxBandits Can Help You Prevent 1099-MISC Penalties
The experts at TaxBandits understand that you want to spend as little time as possible filing tax returns and get back to running your business! Our interview style process is quick and easy. We also do Business Rule Validations to ensure error free filing. You don't have to be a tax preparer to master your Form 1099s…. just e-file with TaxBandits! We can handle all of your print and postal mailings when it comes to recipient copies!