How and Why to E-file Extension Form 8809 with TaxBandits
An easy guide from start to finish!

|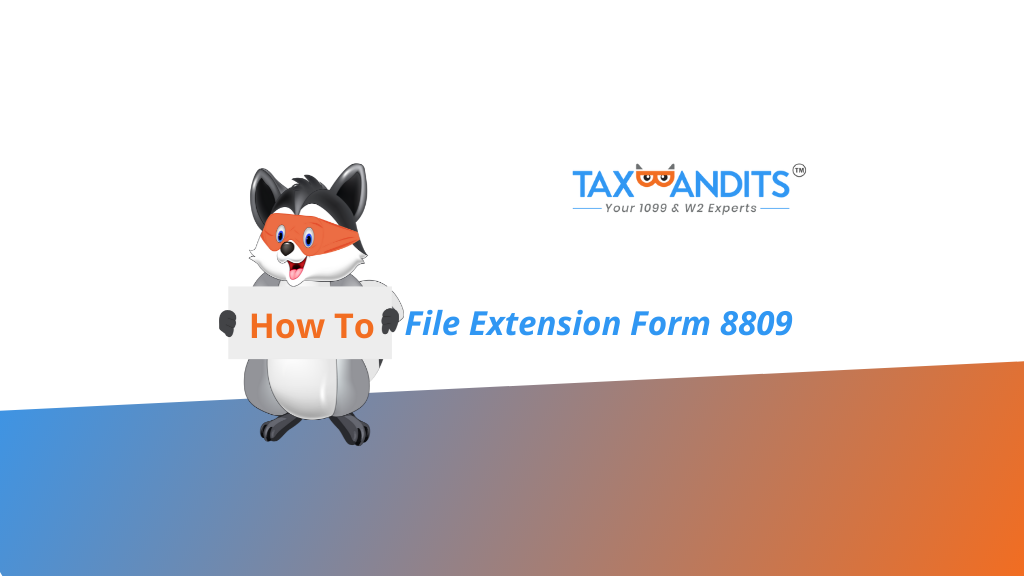 Need more time to file your information tax return? TaxBandits is here to help! Using TaxBandits, you can file Form 8809 to request up to an additional 30 days to file. 
What is an information return? ACA Forms 1095 and the 1099 Series of forms are both examples of information returns. 
Follow these steps to get started filing your IRS Form 8809:
Select "Start New":
Select "Form":
Click "Form 8809":
Select the payer from your address book or add them manually, then click "Next":
Select the form you are filing the extension for and click "Next":
Review the summary of your form. If any changes are needed, click "Edit" to the right of the section you need to update. You can then make the necessary changes, continue to the summary, and review the updated information. When you are ready to continue filing, click "Continue":
Review your order details and enter your card information, then click "Continue":
Review your order summary. If everything is correct and you are ready to transmit your form, click "Pay and Transmit":
Want to see steps for other business types, forms, or features? Comment below and we'll make your request a future blog!
Ready to create your free TaxBandits account?
Already have an account? Sign in here!
961 total views, 1 views today