The Top 10 Reasons to File Form 941 with TaxBandits
Why you should choose TaxBandits as your Form 941 solution this quarter?

|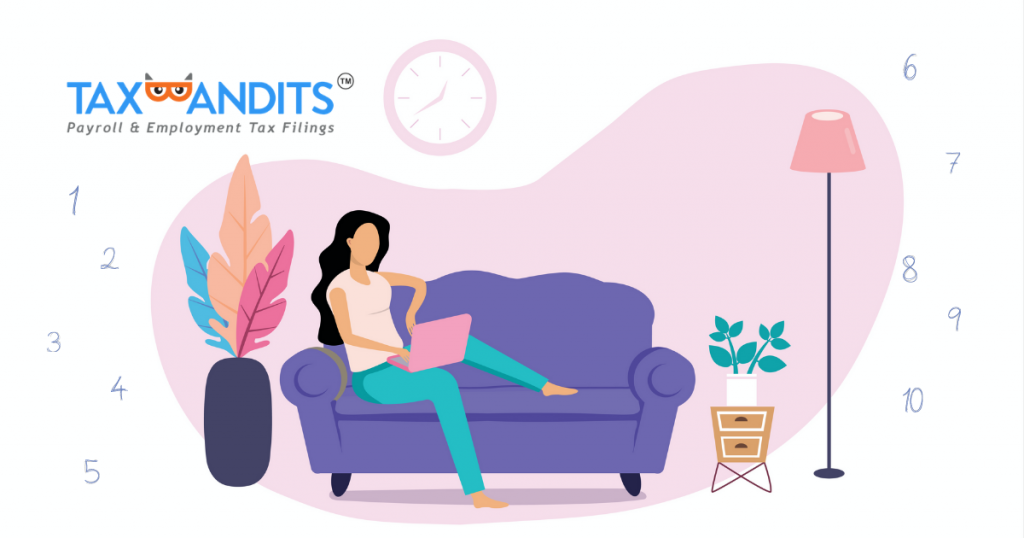 The IRS has released the finalized version of Form 941 that employers must file for the third quarter deadline. Staying up to date with the latest changes to this form has been difficult for many employers, as there have been additional changes to almost every quarter this year.

That's why TaxBandits keeps the e-filing process as simple as possible, as a business owner or tax professional with many clients to answer to, you don't have time to waste.

Here are the top ten reasons why you should choose TaxBandits as your Form 941 solution this quarter. 

TaxBandits is an IRS Authorized e-file provider. This means that we are able to transmit your forms directly to the IRS via their MeF System. This ensures that your tax returns are received by the IRS as quickly and efficiently as possible. 
The IRS itself  encourages electronic filing over paper filing, especially since the onset of the pandemic. While paper returns may continue to sit at the IRS waiting to be processed, forms that are filed electronically can be processed and approved at a much higher rate. 
Not only is the e-filing process simple, but e-signing your form is easy too. If you have an Online Signature PIN from the IRS, you can use this to e-sign your forms in a flash.
Don't have one? No problem, you can e-sign Form 8453 to authorize TaxBandits to file on your behalf as an ERO. In the meantime, you can apply for an Online Signature Pin through TaxBandits for free!
Want to add an additional layer of security to your account? You can activate Multi-Factor Authentication. This will require an additional code sent to either your mobile device or email to log into your account. 
If you have no wages to report for the quarter, there is no need to waste your time entering zeros throughout your Form 941. That's why we have created a feature that eliminates the need to do this. With TaxBandits, you can quickly complete your 941 e-filing without having to go through each page of the form. 
With TaxBandits you can file Form 941 for just $4.95 per form. Filing multiple forms? Be sure to purchase prepaid credits to lock in your best pricing. 
Our application has inbuilt error checks ensure that your forms are validated and you will be prompted to correct any existing errors before transmitting your returns. What kind of validations? We check your forms against the IRS business rules and perform Schema validation. 
If you have a balance due to the IRS, you can easily pay it electronically while completing your Form 941 via Electronic Funds Withdrawal (EFW) or using the Electronic Federal Tax Payment System (EFTPS).
We have an excellent US-based customer support team in place to answer any questions you may have throughout the process. They can be reached by phone, email, or live chat. We also have numerous resources available on our website and not to mention, our blog! 
Once your Form 941 is completed and transmitted to the IRS we will continue to notify of the IRS status, so that you can have peace of mind. 
So, there you have it, the top 10 reasons to choose TaxBandits this quarter. Are you ready to get started? Create your free TaxBandits account today!